Discover the best solution for eCommerce organizations and teams looking to save time and scale product content creation
Centralized Product Data Management
Manage all of your product data from a single, centralized platform.  This includes product descriptions, meta tags, images and other product-related information. With Describely, you'll be able to manage your product data more efficiently, while saving massive amounts of time (and money) writing product descriptions and researching product attributes and SEO keywords.
Bulk Content Edit & Generation
Easily generate product descriptions at scale, regardless of the number of SKUs you have in your catalog.  Our software utilizes advanced natural language processing algorithms to ensure that generated descriptions are accurate, engaging, optimized for search engines and unique to your brand and products. Save time and resources while maintaining quality of product descriptions and other eCommerce content like product titles, meta tags, feature bullets and more.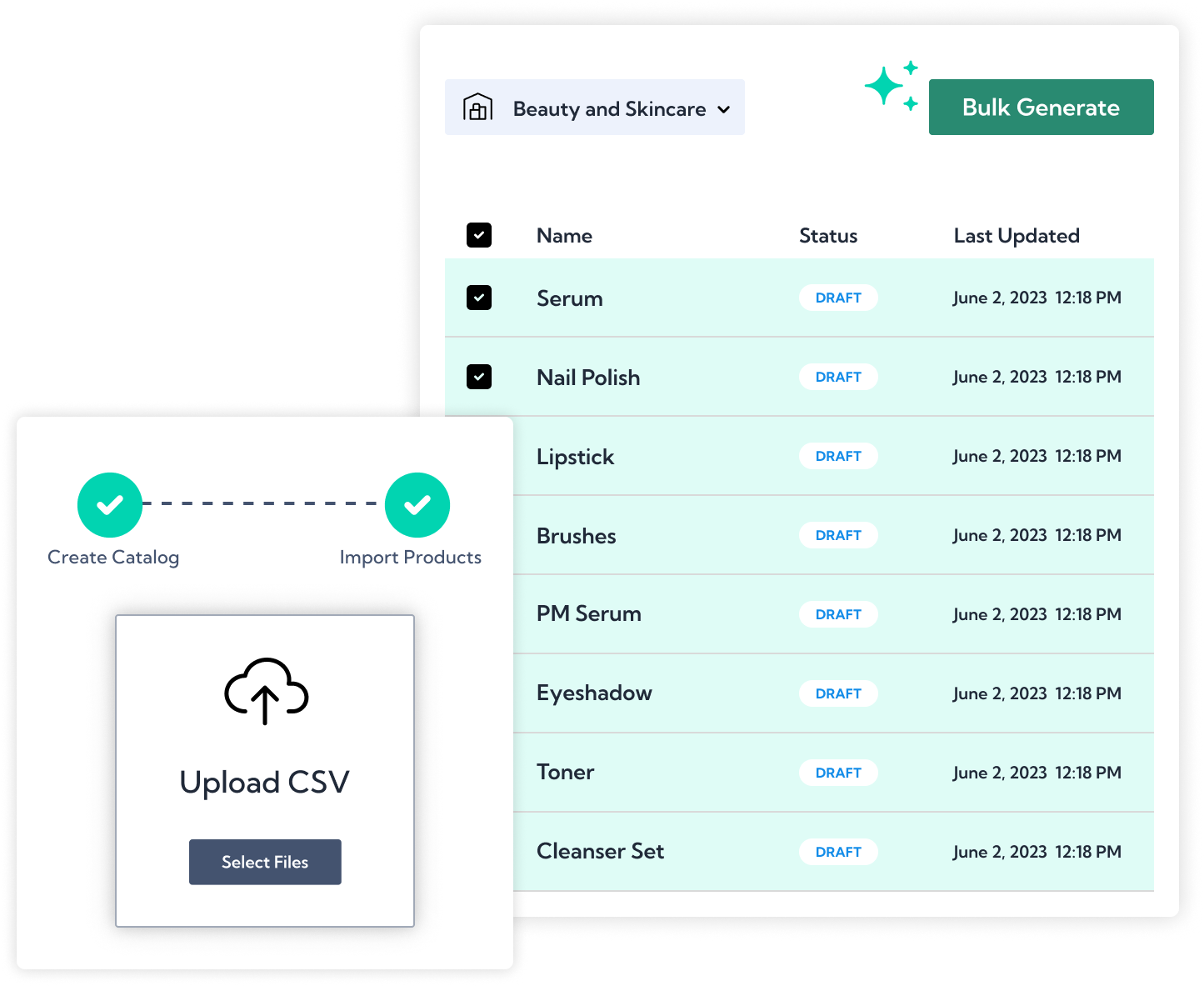 Streamline Content Edits & Publishing
Manage your product content from a single centralized platform and collaborate with your team in real time to ensure your content is accurate, on brand and SEO-ready from the day you hit publish.  
Our software is designed to help you distribute your content and product information across multiple channels with ease.  Our integrations with eCommerce platforms like Shopify, WooCommerce and more allow you to streamline the process of launching content across your channels and we also integrate with PIMs and CRMs.
Versatile Third Party Integrations
We provide a range of integrations to give you more powerful automation capabilities where you already work
Shopify
WooCommerce
Salsify
Custom Sites and PIMs

Amazon (coming soon)
Wix (coming soon)